Gymnasium at Reduit
Construction of multi-purpose gymnasium complex for the University of Mauritius at Reduit. Intended to be the first phase of a multi-discipline sports complex for the student population. This project is developed around a 30 x 50 metre playing field covered by a portal frame. The area surrounding the playing field is built in 2 storeys reinforced concrete to mitigate the visual impact of the mass of the main hall.
Location: Reduit
Size: 2,200 sqm
Collab Architect: ALOK MEHTA
Gymnasium at Reduit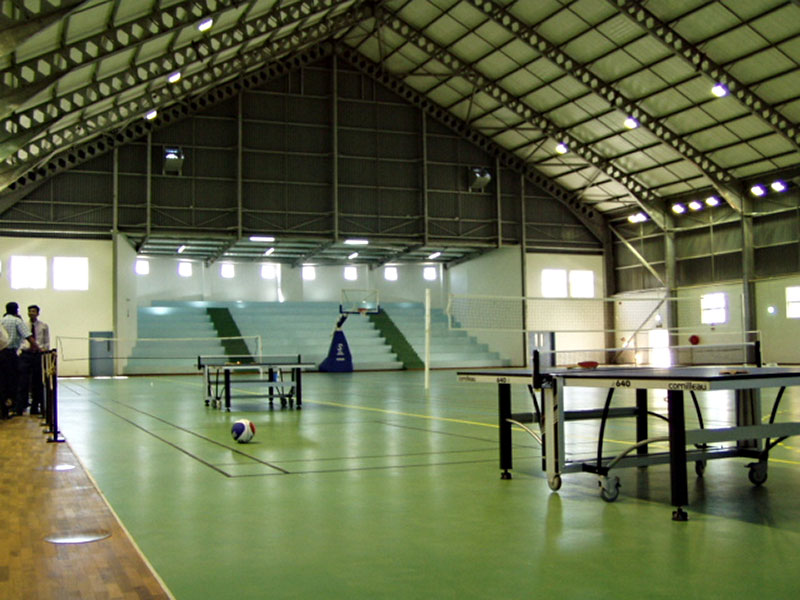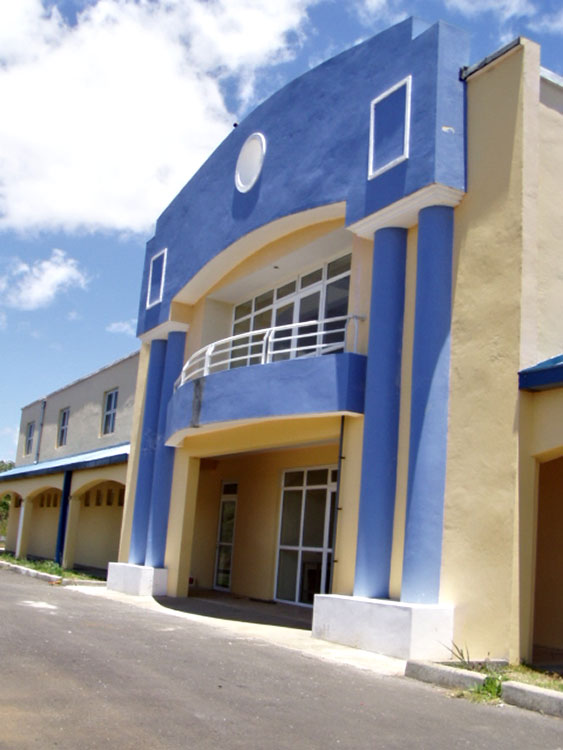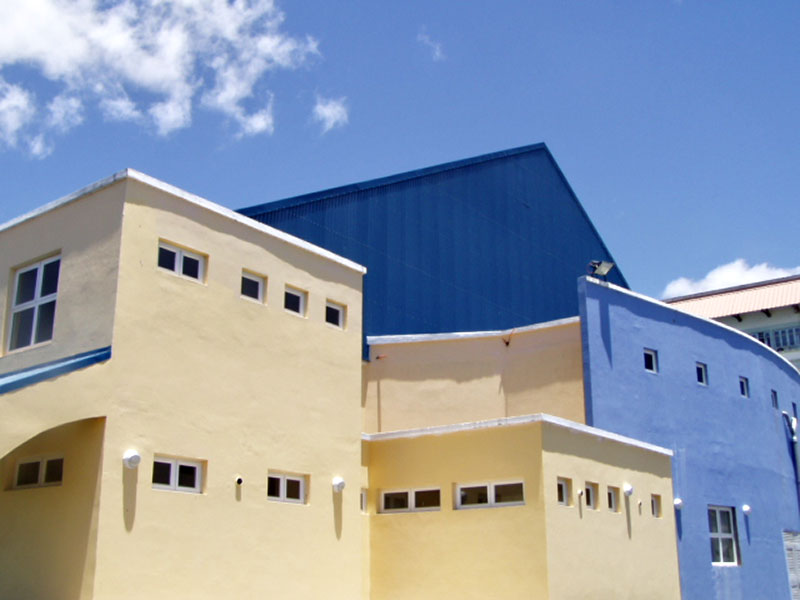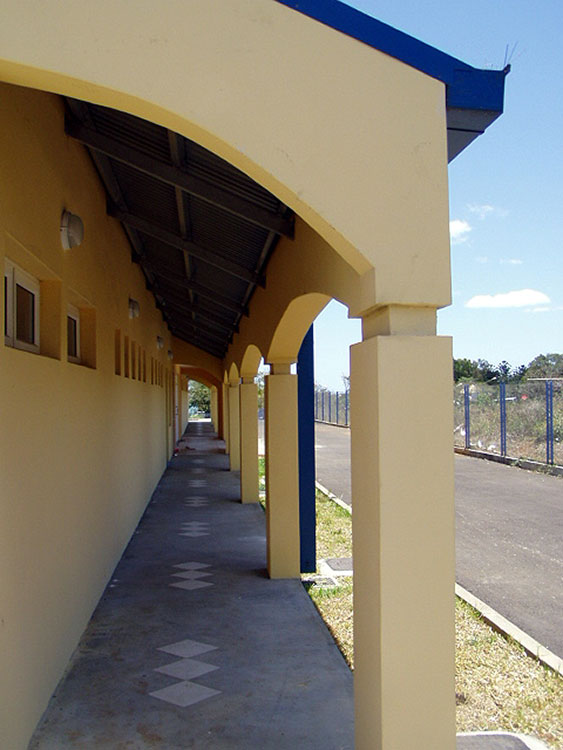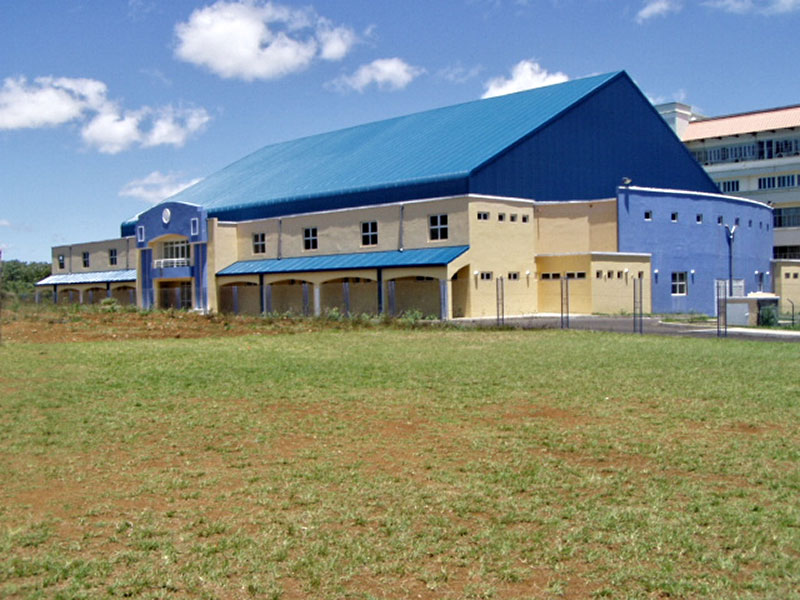 George V Stadium
After several unsuccessful attempts to renovate the mythical Georges V Stadium, the Indian Ocean Island games of 2003 provided the ignition to finalise at last the scheme. The new facilities accommodate 6,000 seaters in two new stands. The project was a fast track design and build contract. Works were completed within 6 months.
Location: Forest-Side
Size: 6000 seats
Collab Architect: ALOK MEHTA
George V Stadium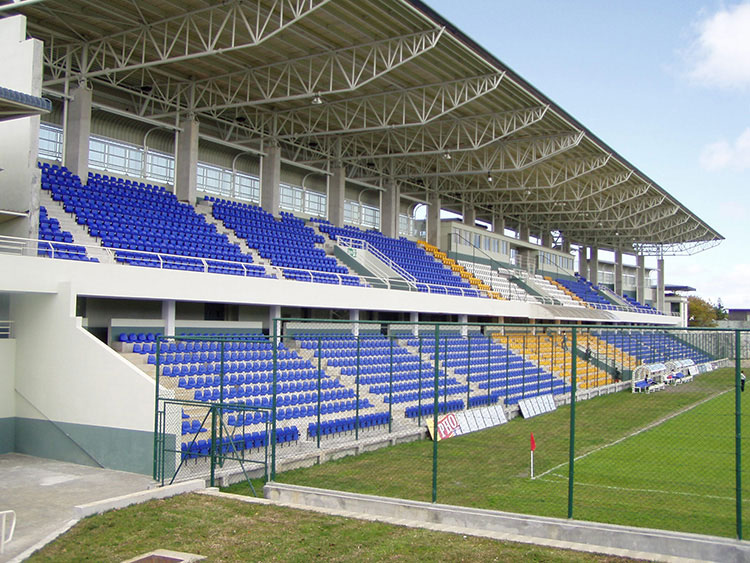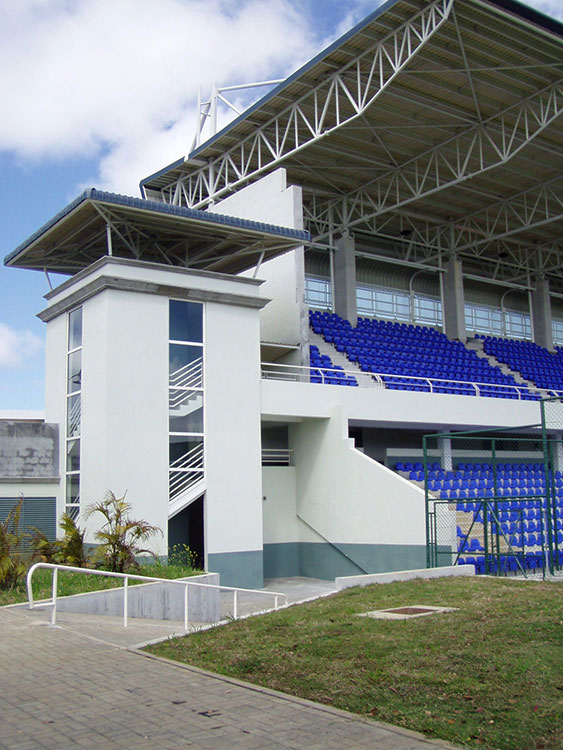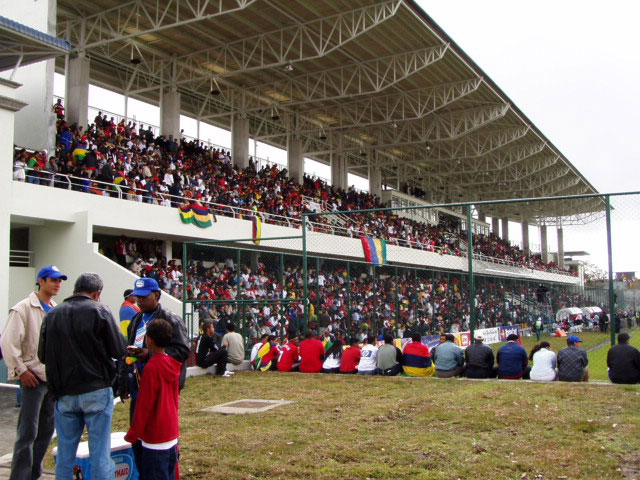 Swimming Pool at Rivière du Rempart
This turkey project is situated adjacent to the Health Centre at Rivière du Rempart on a narrow and deep strip of land just outside the village centre. The project comprises one compact building laid across the width of the land to shield the pool deck from direct vision from the parking and the road. It houses on the ground floor, the changing rooms, the toilets and the administrative block along the pool side.
The basement houses the equipment room and gymnasium. The grandstands occupy the whole of the first floor and is covered by an elegant curved roof which even from far off signals the public character of the building. The complex comprises also a kid's pool with a slide.
Collab Architect: HANS DWARKA
Swimming Pool at Rivière du Rempart